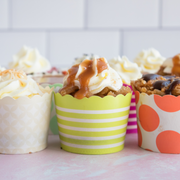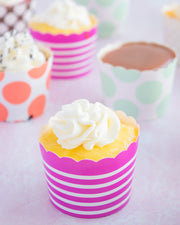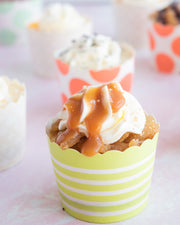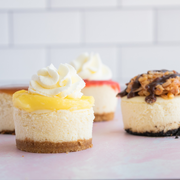 Minis
Product Info
Momo's minis are everyone's favorite cheesecakes. Our mini cheesecakes come in single-serve cups, the perfect size so you can try multiple flavors. They are also great to share at any event or a gathering.
Our weekly flavors are announced every Wednesday and can be found here.
Our classic flavors include; Salted Caramel, Raspberry, Oreo, Strawberry, and Original/Plain. 
Variety Packs include Classic Flavors and Current Flavors of the Week
Gluten Free Options Available - Please Specify Below